To continue Clicky's 12th birthday celebrations, our Design team have taken a look at 12 standout rebrands over the past 12 years.
1. Co-op
2016 Going back to their roots
The rebrand was sparked when the company set out a new business plan for their membership offering. The company went back to its roots and dug out their old logo from 1968 modernised and enhanced it, to create a strong, iconic logo with a cool and retro theme. They also made the wise decision to ditch the name Co-operative and shorten it to Co-op. The brand going back to their original logo really echoes their decision to bring back the ideas they first started with that made them so successful and special with their customers.
2. Starbucks
2011 Stripping it back
The Starbucks logo is one of the most recognisable logos in the world. The Starbucks name was always part of the logo, until in 2011 they made the decision to remove the name completely, to "liberate the siren" knowing that she and the iconic Starbucks green were strong enough on their own.
3. Premier League
2016 Creating a brand that tells stories
The Premier League is the world's most-watched football league. In 2016 they underwent a rebrand which would communicate it's wealth of stories and become a much-loved brand instead of just a renowned company. They also moved away from having sponsored titles (previously they were known as Barclays Premier League. With the rebrand came a new logo. The Premier League logo appears on a vast amount of touchpoints so it was important that the new logo worked well across all of these. They introduced a bright, vibrant colour scheme and a geometric style typeface to represent the energy and excitement of the company.
4. Taco Bell
2016 revolutionising a brand
Taco Bell has been serving up Mexican-inspired dishes since 1962. The company had become stagnant in the market, with the rise of people having more choice and wanting an experience as well as just somewhere to eat. The brand hasn't changed for over two decades, so in 2016 they decided it was time for a rebrand. The goal of the rebrand was to revolutionise their brand and showcase their fun, playful personality. The logo was stripped back to show the bell in its simplest form and a new vibrant colour palette was introduced. The brand was rolled out across every touchpoint from packaging to the design of the restaurants.
5. Apple
2007 launching a cultural revolution
The Apple brand offering has changed so much over the past 12 years. Just over a decade ago, Apple was mainly known for its iPods beyond its computers at the time many people thought this was the height of their innovation until in 2007 they launched the first iPhone. The iPhone, in turn, caused the death of the iPod as the iPhone made it redundant but at the same time they created a cultural revolution and today the brand offers a wide range of innovative technology.
Let's take a trip down memory lane to see that famous speech where he outlines three products – a widescreen iPod, a mobile phone & an internet communications device; only to reveal they'll all the same product:
6. Dyson
Making clever and exciting products out of everyday items
Dyson as a brand has a good reputation and is known for its quality and innovative products. Not long ago Dyson was solely known for its vacuum cleaners but over the years it has branched out into other household products, from humidifiers to hair dryers. Dyson pride themselves on being a brand which makes everyday objects elegant and easy to use.
7. Mastercard
2018 modernising for a digital age
This year Mastercard unveiled its new logo, in which it removed the Mastercard name from its logo so that it just consists of the red and yellow overlapping circles. Mastercard felt that they were at a point where their brand logo was recognisable enough to do this and it as stated by Raja Rajamannar, Mastercard Chief Marketing and Communication Officer "Reinvention in the digital age calls for modern simplicity."
8. Instagram
2016 a completely new look
In 2016 Instagram revealed their new logo and it got mixed reactions, to say the least, many of those not being positive. The new logo looked completely different to the much cherished retro logo. Instagram went for the less is more approach, stripping the logo right back. Instagram is no longer an app just used for photos and therefore the logo had to match that. Now people can't even remember the new logo!
9. Burberry
2018 a simple typographic logo
Last year Burberry decided to replace their traditional serif typeface and knight and horse icon which they'd had for more than 20 years, with a slick modern sans-serif typeface. Designed by renowned graphic artist, Peter Saville (most famous for Joy Division's Unknown Pleasures artwork), the fashion house revealed a "TB" new monogram and a sans serif logo, taking the same direction as similar rebrands as Saint Laurent & Calvin Klein.
10. Old Spice
2010 Attracting a whole new audience
Old Spice has been on our shelves since 1937 and prior to 2010 was seen as a brand for older men. Over time the brand had become stagnant and well as this competition in the market was fierce especially with Axe on the scene. Old Spice knew they had to pick up their game if they wanted to compete with new younger men's products. With the help of "The man your man could smell like" campaign which you might remember the TV ads for, Old Spice managed to rebrand themselves as something sexy, fun and youthful and with this they attracted a younger audience and their sales more than doubled from the following year.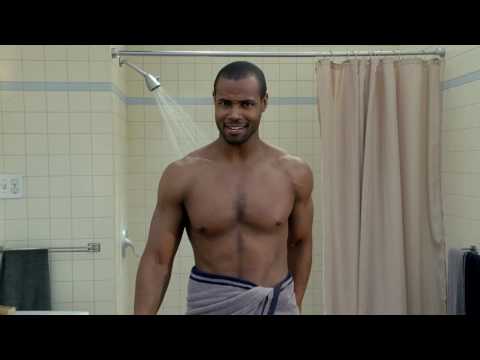 11. TUI
2017 A complete new name
Britain's biggest travel company revealed in 2017 that they had ditched the name "Thomson" and had rebranded themselves as "Tui" after they were bought by German company Tui. The company wanted Tui to be known for much more than just traditional package holidays and a name change would help to achieve this. Putting personal service at the paramount of what they offer, Tui launched with a very clever & successful campaign: "We cross the 'T's, dot the 'I's, and put 'U' in the middle'.
12. Google
2015 Creating a scalable mark
In 2015 Google scrapped its serif look which it had been using since 1999 for a sleeker geometric sans-serif font. The rebrand was prefaced with the launch of a new umbrella company, Alphabet. Google's Tamar Yehoshua & Bobby Nath explained how the rebrand was directly linked to usability:
Today we're introducing a new logo and identity family that reflects this reality and shows you when the Google magic is working for you, even on the tiniest screens.
When scoping out the project, Google's design team identified the following four challenges which a rebrand would have to comply to:
"A scalable mark that could convey the feeling of the full logotype in constrained spaces."

"The incorporation of dynamic, intelligent motion that responded to users at all stages of an interaction."

"A systematic approach to branding in our products to provide consistency in people's daily encounters with Google."

"A refinement of what makes us Googley, combining the best of the brand our users know and love with thoughtful consideration for how their needs are changing."
Here's what the design team had to say about the project:
We started by distilling the essence of our brand down to its core — four colours on a clean white background—and built it back up.

The Google logo has always had a simple, friendly, and approachable style. We wanted to retain these qualities by combining the mathematical purity of geometric forms with the childlike simplicity of schoolbook letter printing.
Feeling inspired? Watch our latest webinar to find out how to create a brand with your audience in mind.
Alternatively check out some of the biggest rebrands that took place last year.