We're excited to announce the launch of our latest website project from the Nottingham office – Splendour Festival!
Splendour Festival is renowned for bringing international artists to Nottingham's Wollaton Park. The family-friendly 20,000+ capacity festival has welcomed some of the biggest names in music over the past 11 years from Jess Glynne, Calvin Harris and Dizzee Rascal to The Human League, Happy Mondays and the Pet Shop Boys.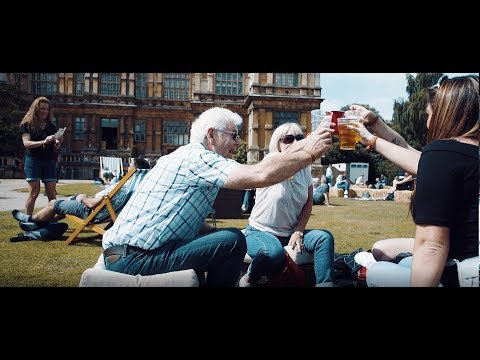 The festival was created in partnership with DHP Family and Nottingham City Council in 2008 for the people of Nottingham and has grown significantly since, while also continuing to play a positive role in developing local talent.
Splendour is one of several festivals operated by DHP, who has over ten years worth of experience producing, promoting and managing all aspects of major events across a wide range of different music genres.
The site is the first launch in what will be an ongoing overhaul of DHP Family digital presences across their fantastic array of brands. We have been developing a tailored solution that enables complete management of each site, while also modernising the approach across aesthetics and technology to be more accurately reflective of the trailblazing industry leading festivals and venues under the DHP umbrella.
Key objectives:
Rival the leaders in venue, ticketing and festivals across aesthetics and technology.
Improve UX/UI to increase conversions and ROI.
Deliver a solution that drives a mobile-first strategy.
Consider ease and cost-effectiveness in website management.
We kicked off the project with a discovery phase as we believe all of our best work – whether that's marketing, development, or design – stems from data. This initial period of research allows our teams the time to investigate everything from your market and competitors, to how customers behave on the site, and who's most likely to purchase, and when.
Within the discovery project, we conducted a range of analysis, auditing and research, all of which informed the website strategy for Splendour, ensuring we created a quick, seamless and smooth user journey.
From the discovery phase, we identified that a high percentage of the site's traffic is on mobile devices (69% of users), so it was crucial that we prioritised this and gave the user the best possible experience to access relevant content on these devices. We, therefore, took a completely mobile-first approach – all of our thinking, planning, designing and building began with a mobile device.
The website was developed with optimum flexibility for the client and has been built by creating specific components which can be easily managed and edited without losing visual impact.
[big_image]https://www.clicky.co.uk/wp-content/uploads/snap-1.jpg[/big_image]
The site features custom illustration animations and updated branding elements alongside the inclusion of an interactive history timeline to take the user through the key highlights of the festival over the past 11 years.
Splendour Festival takes place on Saturday 20th July – grab yourself some tickets and take a look at the fantastic new website! >> www.splendourfestival.com