Black Friday and Cyber Monday are later this year, falling after payday for many, which means more money in the bank account to spend!
The growth of Black Friday
In 2018, online traffic for Black Friday in the UK increased by 46% year on year, even though footfall to store is down. Brits love to bag a bargain from the comfort of our own home and avoid the chaos on the high street!
It probably isn't a surprise to many but last year Amazon held a 26% share of the Black Friday market, which is up by 3% from the previous year. Black Friday was even busier than their PrimeDay.
The offers and discounted prices don't just take place on Black Friday and Cyber Monday, now they tend to start from the Monday before and in some cases last up to 2 weeks. Due to retailers having fierce competition and don't want to rely on the Friday and Monday alone, therefore they ramp up their efforts to increase sales and footfall all week long.
However, we are still seeing a rise of individuals spending on the day, which is surprising considering the length of the campaigns. We may see this even more so in 2019 with payday falling on the Friday for many.
Black Friday and Cyber Monday are affecting Christmas shopping sales in December as consumers brought forward their shopping to November. In December 2018, Sales volumes fell by 0.9%, more than the 0.8% forecast by economists. However, this comes after a rise of 1.3% in November. The British Retail Consortium has said retailers had their worst Christmas in a decade.
Last-minute marketing tips for Black Friday and Cyber Monday
We have pulled together some last-minute Black Friday marketing ideas and actions that can be fairly quickly implemented to help you mark your place amongst the Black Friday chaos!
Site speed
During Black Friday, time is of the essence for everyone head hunting limited offers. Therefore it's imperative that you check your site speed and page loads, reducing where possible, otherwise you could run the risk of consumers shopping elsewhere. You're also likely to experience a high volume of visitors during this time period, especially if you're running big promotions, so make sure your website can handle the volume and it's easy for the user to navigate.
Tracking
You will want to know how successful your Black Friday campaigns have been, therefore we can't stress enough how important it is to make sure campaign tracking is set up correctly. Tracking can be achieved by pasting an HTML code from Google Ads onto your website – by doing this you will be able to retain accurate data around your conversions.
Dedicated landing page
Landing pages should be up early and ideally kept up all year round to maintain search status. Landing pages should contain useful content and email signup for customers to receive the latest Black Friday updates and news. Boohoo is a great example, whereas ASOS creates less urgency and excitement.
Shipping and returns
Free delivery will certainly draw shoppers in, therefore if you offer it, ensure it's prominent for shoppers to be aware of. A high number of online retailers now offer free delivery as standard. Although shipping is the main priority, returns will also have an influence as to whether someone makes a purchase with you. How easy is it to return? Can you return to the store? Will it cost to return? Shoppers will be expecting to have all of these answers readily available in order to make a quick and informed decision or purchase.
User experience
Approximately "40% of customers will not return back to your site if they have been exposed to negative experience". Users don't want to hang around. Remove any possible barriers to purchase ahead of Black Friday.
Remarketing
Consumers are really receptive to remarketing ads as they have already engaged with your website, so you know they have an interest in your brand. Make sure that these consumers are aware of your Black Friday offers, as they are highly likely to convert.
A few of our favourite Black Friday campaigns
We love these campaigns as they go to show that Black Friday doesn't have to always revolve around discounts for the consumer but can still be highly effective.
Patagonia: #loveourplanet
This Black Friday we're donating 100% of sales to grassroots environmental groups. #LoveOurPlanet: https://t.co/6NgxQit5SJ pic.twitter.com/fK8TNCAjdB

— Patagonia (@patagonia) November 21, 2016
We expected to reach $2 million in sales – we beat that expectation five times over. The enormous love our customers showed to the planet on Black Friday enables us to give every penny to hundreds of grassroots environmental organisations working around the world.
Dogs Trust
Dogs Trust used Black Friday as an opportunity to kick start their new spin on its longstanding 'A dog is for life, not just for Christmas' campaign.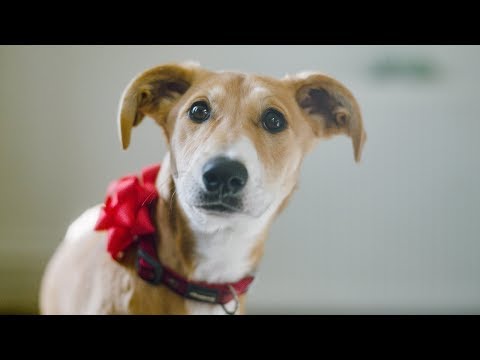 The Whisky Exchange
Each year The Whisky Exchange release a special edition Whisky created especially for Black Friday with only a limited number of bottles available.
Burger King
Last year Burger King created the Whopper Shopper website. Each time someone clicked on one of the banner ads and made a purchase, the company pays Burger King money, which they gave back to its customers in Whopper sandwich vouchers!