A big thank you to D2N2 Growth, for delivering another exceptional D2N2 Digital Growth Conference & Expo, that the Clicky Nottingham team attended last week. Immersing us in all things digital, from digital trends, demos and lots of actionable tips, all delivered by a great lineup of speakers.
We love to keep up to date with all things digital, so here are our key take-outs from the day!
Kicking the day off was Dean Johnson and his talk on pushing digital boundaries, delivering a mind-blowing insight into the use of future technologies. Highlighting the best practices for VR, AR, and tech to really add value to your audience, encouraging brands and businesses to adopt a tomorrow mindset.
It's great to see all these fascinating technologies emerging, that can take us to a different reality, but before adopting them into your digital strategies, be mindful and think – how and why will my audience want to interact with this and ultimately how are they going to relate? If you can't provide good reasoning for the above questions, chances are VR & AR won't add value.
Did you know?

During Dean's talk, he delivered the perfect example of VR Video produced by Jaguar, it brilliantly demonstrated how good 'actual reality' is, as long as you understand the expectations of your audience.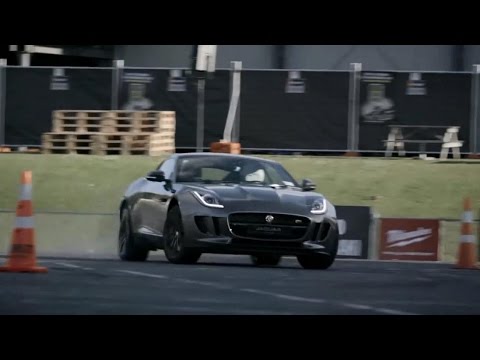 From this video, we can see that sometimes VR is, in fact, no match for reality.
In order to use VR and AR to its advantage, be sure to add value to your audience, really make it better than reality and ultimately expand the experience beyond VR & AR. Allowing your audience to continuously interact with you time and time again.
Next up was the SEO man himself, Ian Lockwood speaking about effective SEO in 2019, bringing us fully up to date. To give you an update, SEO hasn't really changed that much at all, titles, meta descriptions, headings, surveillance capitalism, and link building are still very much important in the world of SEO.
The things we should all be aware of are:
Search console URL Inspection tool – this is strictly a tool to see if your URLs look the way Goo

gle

wants them to look, whilst providing detailed crawl index and information about your pages.

Pagespeed Insights Update – the speed of your website is crucial, this tool allows you to measure your site speed and provides recommendations on how to improve.

Google Lazy Loading Guide – Ensure that Google can see your lazy loading content and it is not hidden to find out more visit this

guide

.
A site should deliver expertise, authority, and trust, but how exactly can you acquire this, here are Ian Lockwood's top tips:
Increase information on your site about your subject.

Ensure content is up to date and & include proof of expertise/ information about the author, perhaps you could link to the author's LinkedIn profile.

Obtain more links to demonstrate authority.

Ensure contact information is readily available & you have a well constructed 'About Us' page.

Improve online reputation through reviews.

Be secure – ensure your website is on https.
All of the above will help to improve your website ranking & standard SEO practices.
Kicking off the afternoon service was Paul Ince, delving into content marketing in a non-text world. As we all know content marketing is a way to successfully tell the story of your business, but how do we get seen, stop the thumbs from scrolling, and get a reaction?
Did you know on an average organic Facebook page reach is between 1%- 6% every 100 followers.
Let's start with how to get seen!
When scrolling on social media you will find yourself scrolling through lots of different post types, text, images, videos, ads, and events, so which format is the best to get noticed? Paul recalls that visual is everything on social, in particular, video and live stream are two key areas that perform well, but why? Both grab the audience's attention and are easy to consume whilst being engaging.
So you've been seen but how do you stop thumbs from scrolling.
As you will know from our own social media habits, we often tend to endlessly scroll on Facebook, Instagram, and Twitter until something draws us in, captures our interest and seems worth our time to engage with. So what can we do to stop thumbs?
As mentioned before videos have the capability to draw audiences in really well, especially when an autoplay feature is used.

The use of animations – these are great for grasping the audience and encouraging them to see what you have to offer.

360° videos – these are highly interactive and can really immerse the users, giving them a full perspective of what is going on at that moment in time.

Image carousel – these are where multiple images are displayed and users can swipe between them. These are best used when showcasing products or providing step by step guides.
The final step, how to get a reaction on social.

How do we achieve this:
Create conversations with your audience through questions, jokes, and storytelling actively leading them to comment on your posts.

Always be relatable to the businesses and customers you are trying to attract.

Generate audience involvement, in the form of polls (both text and image) and understand your audience's preferences/ what they want to see from you.
Some interesting statistics from Paul's talk:
Stories are 15x faster than the normal feed.
1 in 3 Instagram stories ends with a Direct Message.
So one final tip from us and Paul, make use of stories, they are growing in popularity and get results, so get involved!
Social media was never a platform to endlessly scroll, it's a place to explore, seek inspiration, engage and buy. Thank you, Paul, for helping us find our inner storyteller.
Next up was Liam Lally and his talk all about how to leverage social media groups and escape the spam, that interferes with the personal moments Facebook has to offer, helping us to connect with one another.
In order to achieve this Facebook has decided to make changes and put groups at the centre of Facebook and sharing new ways Facebook can help bring people together offline – Fidji Simo, Head of Facebook App 30th April 2019.
The emphasis of this being groups, Liam Lally himself a big advocate for Facebook groups delves into the benefits you and your business can receive by being a part of this growing trend.
First of all, there are lots of different group types on Facebook, which fulfill different needs and interest from the content they supply. So finding the right one for you is crucial. Facebook groups have many benefits, and here are some reasons why more people should get involved, they:
Bring people together

Focuses on a subject matter

Connects people to topics that matter most to them
How can businesses benefit from setting up their own Facebook group, you can:
Grow an audience

Gain feedback

Build lists

Start a membership site

Test out a new product, idea or service

Build your brand

Demonstrate expertise

High engagement levels
The different types of Facebook groups available and the benefits and challenges that come with these groups:
Open groups:

deliver quick exposure and group, yet they can be overloaded & there is limited privacy.

Closed groups

: are more controlled than open groups, which leads to the content being more on topic and niche, however, they receive less exposure and require more management.

Secret groups:

allow members to learn from one another, easier to monetise and are great for Q&A's. The challenges of these groups are no exposure, slow growth and lots of management.
If you are thinking of running a group for your business, be sure to have a content plan in place, as this will make the management of your group easier. What type of content do members value in groups:
Posts, images & videos – tell a story

FAQs, Guides & whitepapers

Pinned posts – important notices, special events

Real-time discussions, Q&A's, receive feedback

Interviews, Live video, organised discussions

Polls

Stories that are visible for 24 hours only

Watch parties – watch and discuss things of interest together i.e webinars

Monetisation – group discounts, exclusive offers, events, and content
If you are thinking of setting up a group for your business, go for it, but remember to be kind, encourage questions and help requests, share tips, advice, and resources but ultimately be VALUABLE to those included in the group.
Finally to end the day was Kate Thorpe who highlighted mental health and stress within the workplace in regards to digital. Digital is great and something we couldn't be without it, however, sometimes it's good to reflect and unplug from technology from time to time. We always need to make sure we are masters of our technology rather than a slave to them.
So thank you again D2N2 Growth hub for a fantastic insightful day and we can't wait to return again next year.