You may have heard us use the term 'micro moments' several times recently, and with good reason, as it illustrates how online behaviour has shifted towards more intent focused interactions by users (with many of these engagements occurring on mobile, as usage and accessibility continues to increase and improve).
Within the travel industry, such moments play a huge role, especially when planning a holiday. With so many decisions to be made and questions to be answered, we use a multitude of online channels to consider, plan and book our perfect getaway.
If you're new to the term 'micro moment' or not quite sure you've grasped the concept, it really is quite simple: a micro moment (according to Google) is an intent rich moment when someone acts on a need. For example, you're on the train and need a hotel room urgently, so you quickly search on Google for 'Where's the nearest hotel to piccadilly station?'. This is an impulsive, need to know right this instant search query; there was no forward planning, and what's best is most micro moments happen on the go, whether that be when travelling or at work etc.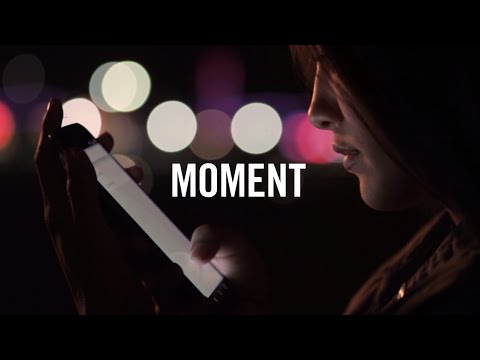 Within the travel sector, micro moments happen throughout each step of the customer's journey, from evaluating locations through to deciding on the best restaurant once on holiday. Google say there are four main stages to consider when considering the online travel customer journey, which are: Dreaming, Planning, Booking and Experiencing.
Dreaming is the first step, where customers are beginning to think about their holiday and search for or find inspiration. At this stage search terms such as 'where is [enter destination]?' are very popular, alongside YouTube videos where 64% of people who watched travel related videos were thinking about their next holiday. Social media also often offers a source of inspiration at this early phase in the path to purchase, through shared visual content.
Planning is the second step, and the stage in which consumers narrow their choices of when and where they want to go, but are still fairly open about which airline and hotel brands to choose. Only 14% of holiday goers book with the first brand they thought of when they began researching, which clearly shows that the vast majority of consumers prefer to compare and find the best deal or ideal solution for them possible.
Booking is the third step, which is where transactions occur. Although a lot of search is conducted on mobiles and conversions are increasing (+88% year on year), 46% of travellers who undertake mobile research still make their final booking on another device, whether that be desktop or tablet. Review sites have a huge impact and influencing factor on this stage too, justifying the final decision made across all bookings.
Google say they are focused on simplifying the path to purchase as much as possible, by focusing on improving mobile payments to ensure customers feel confident and trusting enough to make that all important booking stages on their mobile device. Also launching 'Book with Google' in 2015, Google have met demand and now let shoppers book a hotel or flight without leaving a page by linking to their Google wallet, which has seen improved conversion rates.
Experiencing is the last step, and although the customer has now booked their holiday, they return to their devices to find information at their destination. Mobile queries from hotel properties have risen 49% per user since 2014, and users are searching for terms such as 'food near me', 'attractions near me' or 'bars near me', showing an increase in location based searches. A fantastic example of a company giving customers a unique experience was Airbnb, who used Google Maps and Directions API to direct users and make them see New York like a local rather than a tourist with their voice guide.


Google researched how many micro moments took place in a consumer's path to purchase in real life, so they studied Amy who was planning a trip to Disney World. Over her two months of planning, she accumulated 419 moments, with a combination of search, video and web page visits.


419 moments, mean 419 opportunities for your business to engage Amy, therefore if your strategy isn't encompassing the correct channels, platforms, devices and messaging needed to attract Amy, you're missing a chance to win at the booking stage. Google display and search ads, social media sites, as well as video ads on platforms such as YouTube help get your business and content in front of the correct audiences with the precise targeting options available.
Speak with one of our friendly team today on 0800 222 9300 if you'd like to discuss what we can do to help you develop an effective travel strategy.