In 2019 we have seen fantastic campaigns from brands across the world.. as well as some interesting and questionable ones! To celebrate, the Clicky team have put together their favourite campaigns or highlights of the year.
News UK – Westminister Jungle
Lowri, SEO and Content Executive
One of my favourite campaigns this year was the Westminster Jungle campaign which our client Links Signs did a wonderful job in delivering. Londoners travelling via Westminster station on October 22nd found themselves in the midst of lush green, vine-covered jungle. The project consisted of transforming the famous Transport for London (TfL) roundels rebranding them to reflect the current chaotic political landscape, the official station announcements were also in keeping with the theme.
It was a really impactful campaign that created a real buzz. Well done to Links Signs for all of their hard work.
The campaign reflects the increasingly raucous state of politics, breaking out of the confines of a zoo, into the wilderness of the jungle
– The Times newspaper
Spotify – 'Listen Like You Used To'
Robin, Senior Account Manager
This Campaign really made me smile this year – we've all seen this on both digital and outdoor, and it hits the nail on the head for me. Aimed at people who were teenagers between 1979 and 1999, data discovered that music that you listen to in your teenage years absolutely shapes your adult life's musical tastes. So, if you liked Oasis in your teens (me all over) you'll like them, and similar bands now.
Strong typography hits this home and using this approach, they've nailed tons of genres and therefore the campaign appeals to a wide audience. The tagline "listen like you used to" is a brilliant way of bringing it all together and it's easy for anyone to 'get' the campaign's point with no heavy thinking required.
KFC – Chicken Town
Shannon, PPC Executive
I love this campaign because it's essentially KFC 'sticking two fingers' up to the imitation chicken shops that pop up all over the high street. The ad was inspired by the Godfather films, with the Colonel cruising around British streets to the Godfather soundtrack, while passers-by look at him in awe. I think KFC always produce humorous, 'out there' ads, that show just how confident they are in their brand and offering.
I first saw this campaign in the cinema, whilst watching Tarantino's latest film 'Once Upon A Time In Hollywood' – first the 60 second ad was shown, with an ending message of how close KFC was to the cinema (X yards away) – a great bit of local advertising (also made me hungry for a KFC after the film). Secondly, they then had an 'ad' that was designed to make users think the movie had started, which was cut short by a message that said 'You're here for the real thing, we are too' – in reference to KFC being the 'real chicken shop' and everyone else simply being imitations.
I think KFC have always had a 'we'll do what we want attitude', and this definitely shows in this campaign. A great cinema campaign, which we don't see too much of now.
Innocent – Bolt from the Blue
Natalie, Agency Sales and Marketing Executive
I love the Innocent brand, they have fun and don't take themselves seriously. Earlier this year they launched 'Bolt from the Blue' a blue drink that looked green.. but they anticipated the reaction. I bet the social media team at Innocent had a great time responding to all those who pointed out the obvious (people love to point out mistakes), I've been in stitches reading them all! Not to forget their reactive marketing.. my personal favourite was the Coleen v Rebekah fiasco! According to Innocent, their approach to Social Media is:
One tweet away from the sack
They paid me to say it's BLUE. It's GREEN!!!! https://t.co/TxBOj4ZpBm

— Duncan from blue (@MrDuncanJames) August 23, 2019
Greggs – Vegan Sausage Roll
Tom, SEO Executive
My favourite digital marketing campaign & highlight of 2019 has to be the unforgettable, vegan sausage roll, from Greggs. This campaign was aimed at a younger & more progressive audience, Greggs was always known for selling meat-based pastries & foods. However, they reassessed the brand and its values & announced the vegan sausage roll.
They released a product video parodying Apple's iPhone release videos. With the help of this video and a Tweet from Piers Morgan, it made the vegan sausage roll a very popular product. They didn't take their brand too seriously or the social media comments, which ultimately meant that they came out on top, and their campaign was a huge success.
Oh hello Piers, we've been expecting you

— Greggs (@GreggsOfficial) January 2, 2019
Laughing Man x Aviation Gin
Brandon, SEM Consultant
Laughing man & Aviation Gin is a great example of bringing some fun to campaigns and personifying a brand through the of cross-promoting two brands across two similar audiences. They have created highly-engaging and hilarious content that works!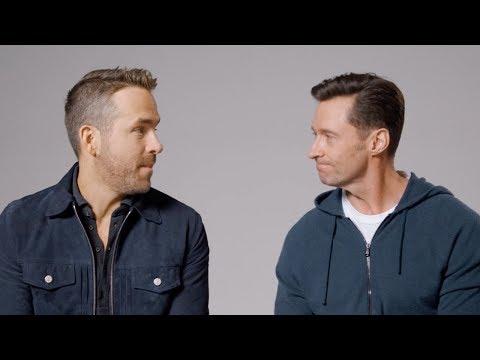 HBO – Game of Thrones launch
Sarah, Senior Account Manager
HBO/Game of Thrones collaborated with a number of well-known consumer brands around the world which resulted in exposure for both the programme and the brands themselves and is an excellent example of newsjacking for brand exposure (brands leaning upon current affairs or trends for their own benefit).
My favourite element was a light show takeover at the fountains of The Bellagio in Las Vegas;
Channel 4 – Complaints Welcome
Jenny, Agency Coordinator
This year more brands are representing "real life" and diverse ways of thinking. Channel 4 released a film featuring on-screen talent bringing to life genuine complaints. It definitely sparked conversation in the office!
This campaign celebrates one of the things at the heart of Channel 4's identity: challenging the way our viewers think about the world. When there isn't someone complaining about one of our shows we should be worried.
– Channel 4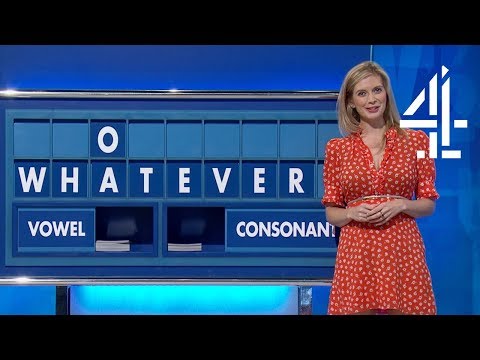 Dayinsure x Clicky – website launch
Rhodri, Digital Strategy Specialist
My 2019 highlight would be the successful launch of the new Dayinsure website. Though we have worked with the client well for a number of years, it was great to carry out such a project with all departments in the agency being involved in a collaborative effort. The project started with user testing sessions both internally at Clicky (with representatives from all disciplines) and then with the Dayinsure team themselves, with these learnings then informing the new website design and fantastic web build. The brilliant results we have seen since the new website went live are a testament to the combined team effort across the agency!

Pfizer x Clicky
Rhian, Head of Creative
A personal highlight for me this year is being able to work on a creative campaign for a global brand, Pfizer. It's also a project I am really passionate about as at the core of it, essentially, we are creating a campaign that empowers women and allows them to feel confident. It's always great to work on something that you know will make a difference.