To celebrate International Women's Day on Sunday 8th March, the Clicky team have nominated their favourite female empowerment campaigns of all time!
Mothercare – Body Proud Mums
Abby, Head of Client Services
I had recently become a new mum when this campaign from Mothercare came out. I loved it then because it was real, unapologetic and diverse and absolutely showed what our industry can do when we put our minds to it. Thanks to the previous work done by other brands on female empowerment (e.g Dove) the images didn't seem shocking or taboo. They felt right, which shows how far we've come. That being said, analysts claimed Mothercare's closure was mainly down to not being competitive on price, convenience, not investing online, and the overall customer experience. Ultimately it doesn't matter how empowering your ads are when there are wider business issues to address.
BodyForm – Blood Normal
Joe, Digital Strategy Specialist
I love this campaign because it's centred around such a simple change in how we communicate about feminine hygiene, but that one change makes it incredibly impactful. It seems ridiculous in hindsight that it took so long for a brand to be 'brave' enough to show real blood in an ad for a product that's sole purpose is blood absorption! It's a small thing, but it's a true reflection of a brand that is living their promise to "break taboos that hold women back". This campaign also inspired change in other brands, No7 recently showed facial hair in their ads, and Nike are posting photos of women with body hair to their 7 million followers on Instagram. Hopefully, this change continues and we will soon look back on the ads that used blue liquid in menstruation ads, clean-shaven women in razor ads, and airbrushed women in everything as a relic of a bygone era.
Sport England – This Girl Can
Mark, ProSupport Developer
The positivity and power of the adverts stood out to me in a way that didn't seem pandering. They featured women of different ages, skin colours and body types, so it felt incredibly inclusive and "real" – not the usual airbrushed glamorous models we're used to seeing in marketing. It was developed by Sport England to promote sports amongst women and was created by agency FCB Inferno.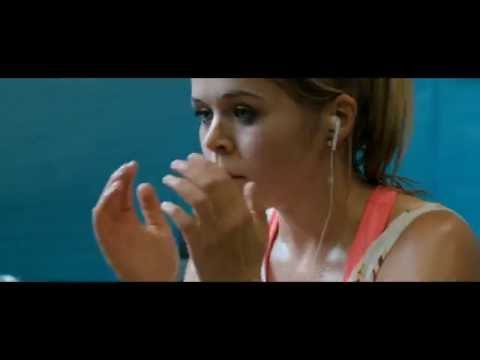 Dove – Real Beauty Movement
Sascha, Search Marketing Assitant
I would say my favourite female empowerment campaign and the one that sticks in my head the most is the Dove campaign for real beauty movement, this campaign kicked off in 2004 and still remains just as iconic. Dove truly pushed boundaries of what beauty is in the media, and decided to try something completely different – this really was the first time I remember seeing 'real women' in advertising.
I love that all of these campaigns celebrate all different types of beauty (from skin colour, body types, ages, etc) and encourage women to be confident, comfortable and happy with themselves – loving the skin they were born into (as cheesy as that sounds). We all have our imperfections, things we like/ dislike about our bodies, but that's what makes us 'us' and all these things should be celebrated not hidden. Dove achieves this perfectly in all of these campaigns, by increasing women's confidence and changing the perception of beauty. As they ditch models and use real women instead all these women are showcased as aspirational and attainable, without any airbrushing techniques.
Always – Like a Girl
Hayley, Lead Digital Designer
I love the Always "Like a Girl" campaign. Always wanted to move away from a brand that was only known as being reliable in functional terms, they wanted to connect on an emotional level especially to their younger audience who were just hitting puberty, which often can be a difficult time and Always wanted to empower and install confidence in these girls. The expression "like a girl" has often been used as an insult, saying that someone is weak or not good at something. This was confirmed when Always conducted a social experiment, holding a pretend audition with young women, men, boys and girls. Each person was asked to perform an activity "like a girl", for example, run, throw and fight. The young women, men and boys acted out the activities, as predicted in a self-deprecating way. In contrast to this and my favourite part of the ad, the young girls hadn't been influenced by what society tries to imprint on us and for them doing something "like a girl" meant doing something in the best, strongest and in the proudest way possible.
Lego – Research Institute
Andy, PPC Specialist
One campaign that sticks out in my mind is one that LEGO did a few years ago, they got some rather scathing feedback from a 7-year-old girl Charlotte Benjamin that there was plenty of boys based LEGO but hardly any girl based LEGO in the shops. Later the same year a Geophysicist, Ellen Kooijman noticed that not only were there a disproportionate number of male figures to female ones (4:1) but also there was some stereotyping in their usage of male and female figures.
LEGO frequently crowdsources ideas via their LEGO Ideas initiative, so Kooijman created a number of ideas, all featuring women in scientific roles. LEGO acted on the feedback from people like Kooijman & 7 Year Old Charlotte and selected this idea for production. The end result that went into production was called "Research Institute" featuring three female scientists – An Astronomer, A Paleontologist & a Chemist. The set sold out within days and is still hard to get a hold of to this day, showcasing three roles within Science that typically were the realm of males in most people's minds. (I actually bought this set for my girlfriend when she finished University studying to become a Chemistry teacher too)
What I really like about this campaign is that an enormous company such as LEGO has taken on feedback from women who have felt underrepresented & taken action. Not just in this set either, but since this feedback in 2014 there is a much more even balance to the usage of genders in their products with female fire fighters, police & train engineers. They're also more prominent across other media based on the toys such as The LEGO Movie & various video games.
Considering many children will play with LEGO and act out their hopes and dreams via sets like these, it helps show that much like the toy itself – a woman's possibilities are endless and help open their eyes to future careers or interests that in many years gone by they may have not considered or even been discouraged from pursuing.