The 2010s have seen a lot of growth from brands as they endeavour to become more integrated with the lives of their consumers.
It is not enough anymore for a brand to simply provide a product or service that people want. In the new landscape of more socially aware consumers, brands now have to consider their choices, ethics and brand values in order to continue to appeal to the market.
The Consumer Power of Gen Z
Gen Z (those born between 1995 and 2010) are set to become the largest group of consumers globally in 2020, and this group is more socially aware than any who have come before them.
They have never known a world without the internet. They've grown up with "climate change" as a concept they're plenty familiar with. Gen Z are more connected than ever before (they are also known as the "always-on" generation). As such, they have a more widespread understanding of the world around them and the issues that we face in today's society.
Unlike previous generations, Gen Z especially want brands to be transparent. It is important to them to know what is in their makeup, in their food, what country their clothes were made in, how employees are treated, what company profits are being put towards – all things that weren't really on the majority of consumers' radars ten years ago.
"Every process, every value, every employee needs to be transparent. Gen Z can sniff a rat a mile off and aren't afraid to call out a brand if they see something they don't agree with."
Stacey Hicks, editor and content director for Girlfriend | From Marketing Mag
The role of brands in global sustainability
2020 will see Glasgow host the United Nations Climate Change Summit. The climate crisis has been called "the biggest issue of our time" by Campaign Magazine, and there is a call now more than ever for brands to be more ethical in the way they source, package and sell their products and services to the world. Brands that do this well capture the headlines and the hearts of their future-conscious consumers.
UK Supermarkets alone are responsible for 58 billion pieces of plastic a year
After being ranked ninth out of the ten major UK supermarket retailers for their plastic footprint (falling three places since 2018) by a 2019 Greenpeace study, Asda have taken action to turn their brand's impact on the planet around. This week the brand announced that they will be trialling "sustainability stores" where customers can refill their products, enjoy a "naked" (plastic-free) florist and buy packaging-free fruit and veg.
This move is not only going to benefit the environment, but it will also benefit the Asda brand, as they are seen by consumers to share the same values as them and to be "doing good" in the world. As such, the story has received coverage in huge publications like The Guardian, BBC News, The Independent and more. This action can only have a positive impact on the public's perception of the brand, and over time we would expect to see this have an impact on consumer spending habits as well.
Other retailers are following suit with plastic pledges of their own, including:
Morrisons have pledged to have 100% recyclable, reusable or compostable packaging by 2025

Sainsbury's have pledged to remove lightweight loose product bags from stores and replace plastic film on fruit and veg with a recyclable option

Nestle has announced that they will invest up to £1.6bn to make packaging for its food products recyclable.
One thing seems certain: if brands aren't helping society progress in the midst of the two greatest seismic shifts we've ever seen, climate crisis and technological disruption, then what's the point?
Sara Vanore Rewkiewicz, Director @ Youth Oracles and Strategy Director at Odd London | From Campaign Magazine
Conscious Consumerism
Ethical spending is on the rise in the UK. 84% of customers now consider a company's ethics before making a purchase. Behind the growth in this conscious market, including products such as green energy alternatives, organic food and second-hand items, is the driving force of young people, and those with a concern for the future state of our planet, not just the present. Brands that are aligning themselves with this message whole-heartedly, not just at a surface level, will benefit from this trend as time goes on.
78% of those aged 18-35 would be willing to change their lifestyle to protect nature and the environment.
Global Shapers Survey | Referenced by Campaign Magazine
But it's not all just about saving the planet. Brands are taking a stand on all kinds of issues, such as racism, human rights, social injustice and current affairs. Some even wade into the tricky waters of politics.
In 2020, there will be a real appetite for companies that dare to do things differently and tell stories that capture the truth about the consumers they serve.
Brittaney Kiefer | From Campaign Magazine
Perhaps the most important thing to consider when looking at your brand's purpose and ideas for brand activism is to first and foremost ensure that everything your brand is doing aligns with what you want to say. It is no good if a brand takes a stand with a campaign against hunting for example, but still tests their own products on animals. False promises and grabs at the spotlight will only serve to damage the brand, and in today's climate a Gen Zer will definitely call you out on your misgivings.
Starbucks' Tax Dodging Scandal
In 2014, Starbucks was accused of avoiding paying tax in the UK, and as a result, both their reputation and their finances suffered. There were boycotts, there was a social media storm, and the lack of ethical decision-making on Starbucks' part led to a 3.4% drop in revenue YoY. People are willing to abandon your brand if you aren't aligned with their values, and this is something that can really damage a brand. Starbucks has recovered owing to their "megabrand" status, but smaller brands may not have fared so well in the aftermath of such a scandal.
Standing up for what you believe in is always going to be a driving force for people to form opinions on your brand. When you align your brand with something that is important to you, that will resonate with consumers, and your brand will be stronger as a result. In the face of adversity, making a bold move can be a gamble, but if done right it can certainly pay off
Nike and Colin Kaepernick – Just Do It
In 2016, Colin Kaepernick, 49ers American football player, refused to stand for the national anthem, instead taking a knee on the field, in order to draw attention, he said, to the police killings of African Americans. As a result of his protest, he was dropped from his team, and no other teams offered him a contract to keep him in the NFL.
Enter Nike, sportswear giant and Fortune 100 company. They saw a man who was standing (well, kneeling) for what he believed in, and who had sacrificed his livelihood so as not to compromise on that belief. They saw a man who perfectly aligned with their brand values, and what they believed in. The result of a partnership with Kaepernick was their most controversial and divisive campaign to date – "Believe in something. Even if it means sacrificing everything. (Just do it)".
The campaign was polarising, but everybody talked about it. Nike was all over the news for their choice to work with the outcast player. People burned their Nike trainers and boycotted the brand. Others praised Nike for making such a bold move to align with what they thought was right and supported them through the backlash.
In 2019, Nike's TV campaign with Kaepernick won a Creative Arts Emmy for Best Commercial. And despite the boycotts, Nike reported an overall increase in value of $6bn.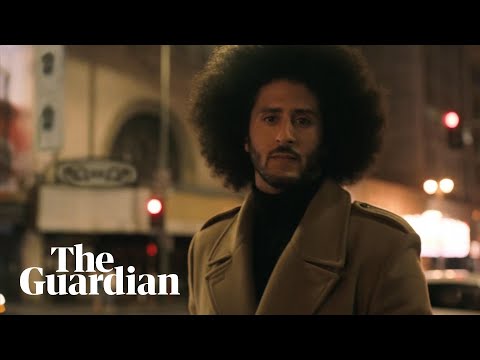 Brands ignore vegans at their peril
Vegan is the buzzword of 2019. For the last few years, veganism has been growing in popularity, particularly among young people and millennials, for both ethical and health reasons. In a 2018 industry report the vegan food industry recorded 20% growth YoY, and in 2019 The Grocer reported that vegan launches have soared to one-fifth of all retail food NPD.
And the vegan trend is expanding beyond food into other industries – particularly the beauty industry.
The vegan cosmetics industry is expected to reach $20.8bn by 2025.
Cosmetics Business references Grand View Research
Vegan beauty extends beyond cruelty-free beauty to require products to be cruelty-free, plant-based and free from any and all ingredients derived from animals. Both cruelty-free and vegan beauty is on the rise.
People are starting to question and research what they're buying, and I think that's empowering.
Dominika Piasecka, media and public relations officer, Vegan Society | From The New York Times
In order for beauty brands to commit to being cruelty-free and vegan, they have to be willing to pay more to find alternatives to traditional beauty product ingredients and to use ethical testing methods.
Dr Dennis Gross, a dermatologist and dermatologic surgeon, has converted his skin-care products to be cruelty-free and vegan. It took three years to complete the reformulation of his products, and he had to provide additional funds in order to make it happen. He said: "It's a more involved process to be vegan and cruelty-free because it's cheaper and easier to do animal testing. Clinical testing can cost hundreds of thousands of dollars. But since we made the switch, we've been able to produce products that don't compromise their effectiveness. We're showing people it can be done."
From The New York Times
Clicky's Favourites.
We've asked some of our team members to tell us about the brands that they have chosen to support thanks to their brand purpose, stance and activism.
Candy – Digital Designer
Cuddle + Kind – a super cute children's toy company that donates ten meals to children in need for every toy sold.
Shannon – PPC Executive
Smol – eco-friendly and cruelty-free washing detergent
Hayley – Lead Digital Designer
Lush – cruelty-free and great branding!
Mark – PPC Executive
I always look for the Cruelty Free International logo on the packaging before I buy any household products, toiletries, cleaning products etc.
All Superdrug own brand products – toothpaste, deodorant, hand wash etc – is cruelty-free (and often cheaper than branded products).
Bryony – Front-End Developer
Pelacase // Elvis & Kresse // Rareform // Elf
Lowri – SEO and Content Executive
Mamoq – They're like Etsy for sustainable and ethical fashion and gifts. They used to be called COCO which stood for the conscious consumer but they had to change their name because Chanel weren't too happy…
Urban Decay – vegan and cruelty-free – love love love