October marks a month of wonderful conferences for the creative industry. Choosing talks to attend between Cannes Lions Live and the Adobe MAX conference, I was like a kid in a sweet shop. There are so many useful and engaging talks being taken online this year. Which opens up access to everybody worldwide to learn from some of the best minds in our industry.
I was lucky enough to log in to watch Adobe's talk series 'Take It Social', featuring names such as Rania Robinson, Jeremy Lynch, and Awkwafina. I've condensed down my piles of notes from the session to provide some key insights and takeaways from the talks. If you don't have an hour to spare to watch the session itself (which I wholly recommend), hopefully you have five minutes to read my thoughts on it.
Talk One – Create Not Hate.
Rania Robinson, Chief Exec @ Quiet Storm.
Rania Robinson, Chief Executive at agency Quiet Storm and leader of the Create Not Hate initiative, was first up. She was born in Egypt before moving to the UK at age 4. Rania talks about how as a child she always felt markedly different to those around her. Being from a different country and not speaking the same language as her peers gave her courage to connect with people from a more empathetic and emotional perspective. She says that communication that engages at an emotional level with universal human relevance will always be very important.
Rania goes on to talk about the importance of diversity and the role it plays in fuelling the creative industry. For both moral and for business purposes, there is a push now more than ever to encourage diverse workforces in our industry. Here's why: creative and original thought comes from looking at the world differently. Bringing together people from different backgrounds and different cultures will make for a richer wealth of creative ideas, that will result in stronger outcomes that resonate on a human level.
Rania's husband Trevor founded the Create Not Hate movement in 2007 in order to encourage greater diversity in the creative industry. The initiative works two-fold. It seeks to offer engagement and career prospects to vulnerable young people on potentially dangerous paths. They in turn bring more diverse and original thought into the creative industry by bringing their unique perspectives to the table.
One of the Create Not Hate's most successful works is an anti-racism piece entitled 'Heated Conversation'. It is a short film thought up by 17 year-old Emmanuel Areoye, who loves Shakespeare. Rania states that this is something you wouldn't typically expect of a young man with his background. This is exactly where the problem lies, and what the film plays on to highlight people's everyday prejudices against people from ethnic-minority backgrounds.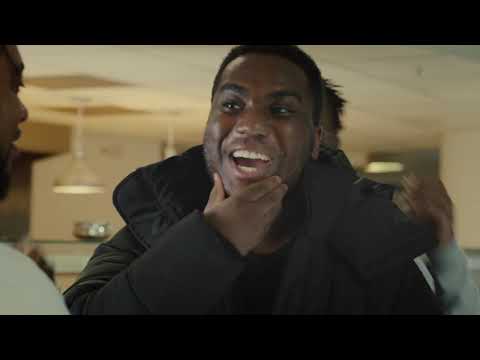 Key takeaways
Diversity in the creative industry inspires new, original thought that can bring fresh ideas and perspectives to campaigns.

Initiatives like Create Not Hate work twofold. They offer engagement and career prospects to young vulnerable people. As well as bringing more diverse, original thought into the creative industry, which benefits everybody.
Talk Two – In Conversation.
Gary Vaynerchuk, Chairman @ VaynerX, CEO of VaynerMedia advertising agency.
Scott Belsky, Chief Product Officer @ Adobe, Executive VP @ Adobe Creative Cloud.
Gary and Scott talk about the way the media landscape as a whole is changing in 2020. Online followings are growing faster than ever before (probably because we aren't allowed to go outside). This poses interesting new challenges for content creators. To be successful, there is a need to constantly produce content for your feeds.
Vaynerchuk goes so far as to say that brands should be producing hundreds of pieces of creative every day. Using qualitative and quantitative feedback to learn what works and what doesn't.
The death of 'polished content' on social media?
Vaynerchuk spends some time in this talking about the growth of 'raw' footage and its use in the social media landscape. He points out that the majority of brands obsess over polished, curated content. He warns that this may not be the best approach. Raw footage appeals to those seeking authenticity in media, and so in theory will allow brands to form a more real connection with their audience. Which is ideal for online brand building. The world of highly polished creative content on social media may be in danger according to Vaynerchuk, as it is "vanilla" content, and is seen as inauthentic by social media users, especially Gen Z.
The outbreak of Covid-19 has accelerated the way people produce content for social media. Not being able to spend big budgets to produce highly finished campaigns has led to an increase in low-tech ideas that are working really well and resonating with their audiences better than ever. The success these campaigns are seeing means that Vaynerchuk is theorising that things are unlikely to go back to the pre-covid, high production value approach to brand building on social media.
Key takeaways
Content that is self-centred and focuses on getting likes is audacious. Today's users can see through try-hard approaches to brand building on social media.

Understanding the media and the human beings you are trying to connect with is the key to being successful with online media.

The way people consume content is changing. As the pandemic continues and as social media continues to be a key factor in how people interact online, the need for authentic, raw content will continue to increase.
Talk Three – From Semi-Pro Footballer To World-Leading Content Creator.
Jeremy Lynch, Content Creator and Founder @ The F2 Freestylers.
Jeremy Lynch is a leading content creator who has successfully used online social media platforms to form a career. He talks about the importance of wowing and surprising your audience on social media. Jeremy uses a lot of raw footage with clever editing to surprise and delight his followers on platforms such as Instagram and TikTok. He says that it is the unpredictability of your content that keeps your followers engaged. It also helps to grow your following further.
Lynch goes on to talk about sources of inspiration. He says what all creatives are thinking – some days ideas just aren't flowing. To get around this, he says that on days when he has lots of ideas, he goes old-school and makes a list that he can come back to on days when the ideas aren't so forthcoming. It's simple, but it works.
Consistently producing content is important to maintain an engaged following. So planning contingencies for days when ideas are scarce is a key part of his content creation strategy.
Lastly, it is important to consider your platform. Lynch has learned from experience and testing that some pieces of content work incredibly on some platforms and terribly on others. When creating content, considering the platform is will sit within is something that needs to be thought about first, not last. This even comes down to practicalities such as how a piece is shot (e.g. 9:16 for social stories and mobile device-based viewing, or 16:9 for more traditional, TV viewing). Lynch stresses that these things should never be an afterthought.
Key takeaways
When creating content, consider not only your audience but also what platform they will be using to view and engage with your brand.

Some content works really well on some platforms and not at all on others. Take the time to learn and understand how to create content that works for each customer touchpoint in order to successfully build your brand and following online.
Talk Four – You Don't Learn From Your Successes.
Awkwafina – Rapper, Artist & Actress.
Awkwafina's contribution to the conference comes in the form of a brief biopic of her life. Mainly how she deals with being a creative person in a big scary world. She talks about not doing well in school, not feeling passionate about her day job, and how she got fired for making a scandalous music video in her free time and posting it to YouTube.
Awkwafina explains that it wasn't until she saw another Asian-American comedian on television that she really felt represented in the media. She then found her passion as a creative artist. This was a formative moment in her career that encouraged her to break in to the creative industry. She wants to have the same effect on more young people across America and beyond, stating that "I will have had no impact if I don't influence other people".
Sometimes we fail, but we always learn. Wise words from @awkwafina #AdobeMAX https://t.co/RHysDgmREp pic.twitter.com/JcDr9Zixhq

— Adobe MAX (@adobemax) October 22, 2020
The highs and lows of being a creative.
Awkwafina goes on to talk about the highs and lows of being a creative. Sometimes ideas are flowing, sometimes they are not, sometimes your concepts are well received, sometimes they aren't. She expresses how easy it is to get stuck in the lows and to wallow in failure as a creative person. But goes on to talk about the importance of knowing what you're good at and playing to your strengths.
'Creative self-care' is recommended. Going out into the world to get inspiration, and not putting too much pressure on yourself to be coming up with hundreds of new ideas a day all by yourself. Collaborate, share ideas and learn from others
– "any creative self care is mental self care", says Awkwafina.
Media and platforms are constantly changing. Fifteen years ago we didn't have Instagram, or TikTok, or other social platforms that are such an integral part of society in 2020. In another fifteen years they may have gone or new platforms may appears. What doesn't change is the artists and people making the content. Awkwafina talks about not focusing too much on individual platforms, and instead looking at the bigger picture. Focus on what you are creating in order to survive in an ever changing industry.
Key takeaways
Self-doubt is an important part of creativity. But be sure to combat it by practicing creative self-care. Inspiration and continuing to create every day will get you through the highs and lows of a creative career.
Talk Five – It's About Creating Something New.
Victoria Magrath, Founder @InTheFrow.
Victoria Magrath is the founder of lifestyle, fashion and tech blog @InTheFrow, which is short for In The Front Row. The blog has been a big success because it's aim is to put the audience 'in the front row' of a multitude of subjects. Victoria's talk takes the form of quick fire questions about her and her life. A couple of key takeaways from the talk are as follows:
For Victoria, it is easier to get inspiration when there are no distractions. Your brain can work its way around a problem without getting distracted by other things.

You should take Social media with a pinch of salt. It is a wonderful tool that connects people and brings them closer. However, it can also be all-consuming and mood-affecting. So be sure to check in with yourself regularly to make sure you aren't being negatively affected by it.

Social media is powerful. People can come together to insight change, where that be in politics, environmental campaigns or other social challenges.
ad. Don't forget to tune into my Smarter Social Storytelling during #AdobeMAX from 12:45-1:45 today! Register for free at the link below to let your creativity run wild! #AdobePartner https://t.co/vFbQMwy0GB pic.twitter.com/LK4BN7N33l

— Victoria (@inthefrow) October 22, 2020
—-
Key Takeaways.
Social media is an integral part of the society we live in in 2020. In order to use it successfully from a brand building perspective, you will do well to take heed of the messages from the experts:
Inspire diversity to improve and grow creativity.

Stay authentic and don't chase the likes.

Remember that the creative industry is full of highs and lows – don't get stuck in the lows and learn to ride the wave.

Social media has real power to change the world we live in – use it wisely.