We're on to the next stage of our Travel series where we will be delving into the world of staycations!
What are staycations?
If you didn't know already, a staycation is a holiday spent in a person's home country rather than travelling abroad. This could be anything from a two-week break or a weekend trip away. The popularity of staycations with the British public is continuing to grow: in 2017 a total of 59 million staycations were booked, up 6% on the previous year.
Why is the British public booking so many UK based holidays?
The UK has so much to offer, making the ease of staying in the country compared to going abroad much more appealing. According to a Barclays report, the top 3 reasons for spending more time on holiday in the UK than previous years are:
I would like to spend more time in the UK

Holidays in the UK are now more affordable

I enjoyed a recent UK holiday and so am keen to replicate
Booking trends Dec 2017-Dec 2018
Staycations trends tend to follow a similar pattern to the travel industry overall, peaking in January. However, it does stay fairly consistent throughout the start of the year, starting to tail off after the summer months, which the typical autumnal English weather no doubt contributes to.
Holidays in the UK search trend
According to Sykes Holiday Cottages, the most popular date to book a holiday is the 10th January and has been for the past four years, closely followed by the 8th and 11th of January.
Is Brexit having an effect on staycations?
In March 2019, the UK is set to leave the EU. It goes without saying that Brexit has got a lot of holidaymakers worried due to the uncertainty over the aspects of travelling abroad changing, post leaving the EU. According to Travel Weekly, 65% said they are worried that a fall in the value of the pound will drive up prices overseas; 60% are also worried about not having free, emergency healthcare in the EU. However, while Brexit worries holidaymakers, this is good news for businesses that offer UK staycations, as almost half of Britons are more likely to holiday in the UK rather than the EU after Brexit.
The BBC announced last week that travellers at some UK airports are barely getting one US dollar to the pound. In some places, tourists are being offered only 92 cents for every pound. Travelling to countries such as Spain, which in the past has provided good value for money, may not be the case in the future if travellers are getting less and less for their money.
Related articles:
The development of staycations
It's safe to say that staycations have certainly developed over the years, therefore booking requirements are becoming more specific. A few of the most important property features include having a garden, WIFI, to be near a pub and close to the beach, all of which will be specifically searched for.
According to Travel Weekly, Cornwall is the top beach holiday destination, The Lake District for a rural retreat and Edinburgh is the most popular city break. Many actually look to combine all three into a week-long holiday. The average spend on staycations was expected to increase in 2018 to £823 from £599 in 2017, which is a huge 37% increase.
Top requirements for staycation properties
Pet-friendly accommodation is on the rise
We all love our four-legged friends, so it's no surprise that we are now seeing more and more properties advertised as 'pet-friendly', allowing us to go away without having to leave a valued family member behind!
Feeling hot, hot, hot!
Hot tubs are another key feature that is continuing to grow in popularity. They're not something people usually have access to and are much more suited for the typical British weather. They also appeal to a wide range of people, from couples looking for a romantic break to a group on a hen do.
Experience is everything
Many consumers don't want to have a holiday abroad, but they still want to have an experience. As a result, accommodation providers have noticed an increase in alternative lettings and activity led trips.
All these preferences have resulted in a wider appeal across the country. Interestingly of all bookings made on Sykes Holiday Cottages in 2017, 26% were groups of 5 adults compared to 17% of families; bookings of properties with 11+ bedrooms have almost trebled since 2014. These statistics indicate that staycations are now appealing to a much wider audience, even more so than the expected families and couples.
Millennials travel
During the 90s, many parents took advantage of the low-cost foreign holidays available, something that millennials have missed out on. However this demographic is now making up for missed staycations; over the past 3 years, Hoseasons has seen bookings from Millennials increase by 37%. VisitBritain also reported that 16-34-year-olds took 12% more domestic holidays in England in 2017 than in 2016.
Although the Millennials staycation market is increasing, statistics showed that 16-34 years olds took 1.4 million fewer UK holidays in 2016 compared to 2006. To help increase this statistic, VisitEngland ran several marketing campaigns directly aimed at Millennial; the most recent one being 'MyMicrogap'. Research, prior to the launch of the campaign, showed that 64% found the idea of 'micrograpping' appealing. The campaign, launched in October 2018, showcases all that England has to offer, encouraging Millennials to take enriching and fulfilling short breaks in England rather than a gap year abroad. The campaign is set to run until the end of March 2019 so we look forward to seeing the results!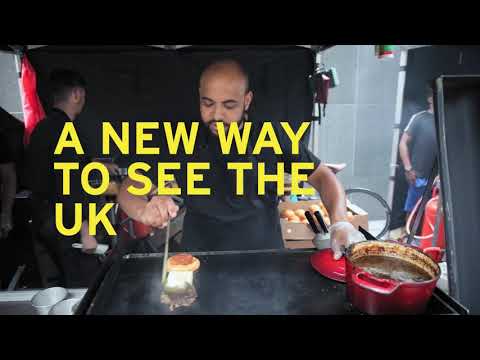 Related articles:
What can you do to attract staycationers?
Intent-driven search
It's important to take into account that returning visitors sometimes like to stay in the same accommodation, actively seeking a familiar and memorable letting as opposed to searching for generic "holidays in Cornwall". Bearing this in mind, it's essential that your PPC campaign focuses on using specific keywords to promote your accommodation names/options as well as location-based terms too.
As people are looking for experiences, especially millennials, there is a demand for quirky, unusual accommodation. If you offer Yurts, Glamping, log cabins, make sure your campaigns target these and that you have content on your site to target these keywords organically.
Staycations = digital detox
A recent survey found that 53% of 25-34 year-olds would consider a holiday which allowed them to have a total break from their smartphones – would you believe, people are actively searching for accommodation without WIFI!
By developing your paid search strategy to cater for intent-driven and specific search queries, this will allow you to appear in the right place online, when your customers need you the most, and to increase your chances of a conversion.
Reward loyalty
A recent study by Collinson Group surprisingly found that 64% of the travel industry loyalty experts surveyed said they do not have a deep understanding of why their customers are loyal and that they don't employ a strategy to strengthen these relationships. Clearly they need to, as only 20% of customers said that they feel rewarded for their loyalty to travel providers.
Every interaction is an opportunity to better understand your customers, but only if you collect and analyse the data. When rewarding customers, remember that price isn't the only driving factor for consumers, you must offer value and experiences. This can be done by offering unique discount codes, special offers, access to personalised content, loyalty schemes and much more, but each must be tailored to them.
Email campaigns can be a great way to reward loyalty if done correctly, they can be used to provide your customers with tailored content based on their interests and booking history, but also provide an opportunity to offer loyal customers discount codes and special prices.
Personalised marketing
A huge 61% of consumers say they don't pay attention to the majority of communications they receive from travel providers because they are not relevant to them or they're not personalised. Email content shouldn't be sent in bulk; it's important to tailor your communications in order to capture the attention of your consumers and provide content that's valuable to their individual requirements.
Make time to review and understand the data you have access to on your consumers (of course, what they have agreed to share). By doing so, this will allow you to personalise your communications and send your customers content based on the type of bookings they have made, the destination they have chosen, and even includes advice on the weather in preparation of their stay. 78% of consumers say that relevant, personal content increases their intent to purchase, it's really a no-brainer!
Personalised content comes in many forms; it can range from targeted banners; tailored email campaigns; interactive content, to customised travel itineraries. Econsultancy takes you through some great examples of hospitality brands using personalised content to engage with their customers.
Our client, Kielder Waterside Park, developed an itinerary planner to allow users to save and share their desired activities within a digital planner that was unique to them. This gave the user all the information required in one place, making it easier to book everything they need for their trip.
Relevant content
Consumers are now savvier in the ways they search, it is, therefore, essential to produce valuable content which answers the queries expressed in their search behaviour.
If your content answers the user's query with relevancy and insight, you can play a key role in their decision-making process, which will help to build trust with your brand.
Creating relevant content will also help you combat the Google's E-A-T algorithm (expertise, authority and trustworthiness). The broad core algorithm update rolled out in August, which impacted many, however, Google advised that there was no particular 'fix', but to do better with a broad change you must have great content.
Want to do better with a broad change? Have great content. Yeah, the same boring answer. But if you want a better idea of what we consider great content, read our raters guidelines. That's like almost 200 pages of things to consider: https://t.co/pO3AHxFVrV

— Danny Sullivan (@dannysullivan) August 1, 2018
Our client, Sykes Cottages, identified the opportunity to reach an audience who are still deciding on a holiday destination. We worked closely with Sykes to create 'inspire me' content section on their website. The area is a helpful reference point for the audience as it offers advice and detail around the type of holiday experience they're interested in. To do so they supply useful guides on where to stay, what to do, where to eat and drink, events and travel information. This also helps to support Syke's SEO efforts through keyword diversifications, aiding them to attract a new, wider audience to their website. Find out more about the project here.
We hope we've provided you with some insights into the Staycations market along with some actionable recommendations to help capture your audience. We've previously discussed how to capture your customers at the dream, planning and booking stages of the customer journey which you can read all about.
Our clients Sykes Holiday Cottages and Kielder Waterside Parks are hitting the nail on the head when it comes to attracting staycationers
Take a look at their success stories