It's that time of year again where we reflect on the year gone by and what we've seen change. Heading up the branding service here at Clicky I always keep a keen eye out for any big rebrands and logo changes over the year, in case you missed them here are some of the most notable ones.
Zara
Last January Zara unveiled its new logo. The logo retains a serif font, however in contrast to the old logo where each letter was spaced out elegantly, they have considerably decreased the amount of kerning in between each letter so that the letters overlap, and it was this that resulted in a lot of noise especially from typographers, the main complaint is that it was illegible and some even went as far as claiming it made them feel claustrophobic! I'll hold my hand up and admit to saying that when I first saw it, I was not a fan at all, but now I've seen it on bags and clothes tags I actually quite like it.
Facebook
Not long back in November Facebook announced it's logo change. Over the years the logo has barely changed but this change was a big one as Facebook decided it needed a new logo for the group so that they could be clearer on the suite of products they own and to distinguish the Facebook company from the app, hence why you won't see any changes to the brand on the app.
The new logo leaves behind the bold lowercase font and is replaced by an all caps thin font which alternates between the different colours of their products. You've probably noticed the new Facebook logo displaying on some of the apps you use, with the message "From Facebook".
VW
Last September VW brought out their new minimalist, stripped back logo to reflect the "electric future" of the car company as well as to work better across digital. The new logo completely disregards any rules set out for the sizing and angles of the letters, using much thinner lines than before and for the first time ever the "W" does not touch the bottom line of the circle. I'm a big fan of the simplicity of this logo and love how the VW badge illuminates on the front of vehicles and showrooms.
Paris 2024
Last year the logo for the Paris 2024 Olympics was released and as expected has experienced mixed reviews, it's main criticism being that the flame looks very similar to that used in the Tinder dating app logo. Personally I like the logo and the symbolism it holds behind it. The lips on the logo represent Marianne the French national icon, and it being a nod to the Olympics held in Parish in 1900 were the first games that women were allowed to compete. I'm also a big fan of the art deco style font which is synonymous with Paris' history and culture.
BT Group
Similar to Facebook, last year BT Group rebranded to show that the company isn't just a telecoms company. The new minimalistic logo, which has been stripped down to the basics allows the group to diversify its offerings in the future and also works well in a digital world.
Slack
Another logo change that sparked lots of conversation. Slack "evolved" their original logo into a more refined version, a new shape and simpler colour palette that would scale better and work better across different mediums. Of course, though there was some backlash from fans of the old hashtag logo, with people saying it looked like 4 ducks, a medical symbol and perhaps the worst, a nazi swastika.

Mastercard
Last January, Mastercard joined brands such as Apple and Nike in opting for a company logo with no words and just a symbol. They felt they had reached a point where their logo, the two iconic overlapping circles, was strong enough to stand on their own without the words "Mastercard" sat beneath. A very bold and strong move for the brand, but I believe a good decision. In today's digital world people are used to seeing small icons used on apps and credit cards themselves only have a small space for a logo.
Android
Android overhauled its logo last year to give it a more modern and accessible look. The iconic robot character was simplified, with only his head appearing in the logo, and the colour updated to a different shade of green, making it much easier to see. The typography used in the logo was updated and given a more curved look to it to tie in with the shape of the robot but also makes it much easier to read. As well as meeting accessibility standards it also fits in better with Google's brand.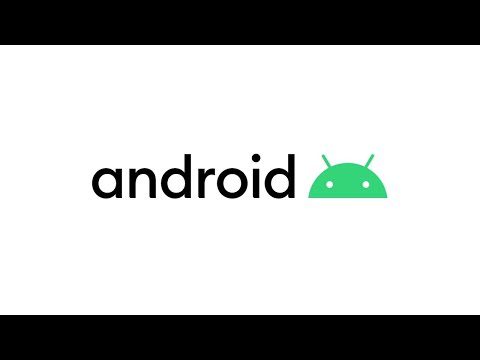 Discovery
The Discovery Channel last year revealed its new logo and strapline. The new logo has been simplified and drops it's photorealistic globe for a more minimalistic version which has been enclosed within the 'D" of Discovery. The new typeface is a soft, rounded easy to read sans serif. Along with the new logo, they have introduced the tagline "The world is ours". The logo is fresh, bold and I really like it!
Firefox
Firefox like some of the brands we've already discussed is so much more than just a browser and in 2019 it decided to separate itself from its other products, by creating a parent brand and refreshing all the other products so that they look like a family of products owned by Firefox. The simplified icons and shaped with their appealing colour palette really help to modernise the brand and work seamlessly across digital.
So what do we expect to see in 2020?
I think in 2020 we'll continue to see a trend of companies rebranding or refreshing their logos so that they are simpler and more accessible especially across digital. We'll see an increasing trend of big parent companies wanting to separate and distinguish themselves from their products. I think we'll see more animated logos, both Facebook and Android have animated versions of their new logos. It will also be interesting to see which other brands decide to drop their names from their logo.
If you're thinking of rebranding this year, please get in touch with one of our branding experts.
We'll also be happy to provide you with a free brand audit.