Brands that are agile and continue to engage with their customers will likely reap the rewards in the long-term. It goes without saying that difficult business choices will be made in the short-term, and more often than not, marketing activity and budgets will be hit, which for many businesses is unavoidable, the health of people is the number one priority.
The main thing to remember is that everyone across the world is going through this. Your audience will be understanding of the changes required and expect them. 
This period we are going through is completely new and no one could prepare for it, however, we can take some learnings from previous economic downturns. There is evidence that 60% of brands that went dark during an economic downturn declined in at least one brand key metric. Those brands that cut their ad budgets at a higher rate than their competitors were at greater risk. Kantar estimates that brands who go dark to save costs will see a 39% reduction in brand awareness and a delay in recovery after COVID-19. 
What do consumers want?
From Kantar's recent survey of 25,000 consumers:
77% of consumers say they want brands to talk about how they are helpful in everyday life

75% want brands to talk about their efforts to face this situation

70% want brands to offer a reassuring tone

Only 8% said that brands should stop advertising
People haven't suddenly stopped wanting, they haven't chosen to not to go on holiday with your brand, or to not shop with you, for the time being, it's completely out of everyone's control.  I know I've already been planning where I can go on holiday once this is all over and what outfit I'm going to wear to the 'goodbye coronavirus' celebration! 
Customers understand that it's no fault of the brand, but how you communicate during this period is key. Customers will really appreciate how flexible brands can be. It's important to address concerns, be completely honest and transparent, then start to look at new and innovative ways to speak to and engage with your customers. You will be remembered for how well you deal with this situation, right now your audience are your biggest marketing tool. 
Not all brands will be able to switch up services to suddenly produce ventilators or PPE equipment (amazing if you can!), but everyone still has a skill they can offer in one way or another to help everyone during this time.
Now is the time for brands to take a long-term brand building strategy and focus less on sales tactics. Many are already doing so, from the IAB survey, 63% of advertisers have changed their messaging and 42% have increased mission and cause-based marketing. 45% have decreased performance-based marketing. 
Ad spend is down, but..
Yes, currently, digital advertising spend is down by 33%. Yes, advertising budgets are being cut, but now might be a great time to spend money on brand building. 
Facebook has reported a record increase in users. Messaging on the platform has increased by over 50% however advertising spent has taken a big hit. Less competition for ad space means there is potential for a better return on ad spend. This could be a time to promote useful content or even take inspiration from Nike, who are using their ads to focus on the importance of social distancing. All will help to build brand trust and awareness. 
Facebook announced $100 million of grants that would be available to 30,000 eligible small businesses, and Google announced they would be providing $340 million of ad credits to small businesses. why not see if you could be eligible? 
Don't worry if your advertising budget has been cut, there is more to brand building than ad spend.
How can brands focus on the path to recovery?
This list could be endless and will vary from industry to industry. As many brands are pausing marketing activity, now is the time to set your brand up to focus on the path to recovery and make ground on your competitors.
Adapt
This won't be as easy for some industries and brands as it is for others. A perfect example of this is Bongo's Bingo. Due to gatherings being banned they can no longer host their events. Instead of sitting around and doing nothing, they are now hosting Bongos Bingo Live from the Bungalow on Twitch, providing everyone with free entertainment during this difficult time. In a recent webinar from Business Keeps On Dancing, Joshua Burke, CEO and Co-Founder of Bongo's Bingo said "audiences realise that it will not be an exact replica of the show but it is helping as a distraction". For them now it's not about money but how they can help their audience as well as the community. 
20 MINS TO GO💥

Tonight's a BIG ONE – we've got a huge isolation survival kit worth £2.5k to give away!

Tag your mates, we'll see you at 8pm 🕺🏻

Follow the link to play https://t.co/EgX04WLC1g pic.twitter.com/p7u7KUtqKR

— Bongo's Bingo (@BongosBingo) March 28, 2020
Live streaming 
This is a relatively easy way to engage with your customers, especially with Facebook Live and IGTV being readily available. You will have noticed a huge increase in brands and public figures hosting live streams across a range of topics from live workouts to cooking, anything really does go. The best live streams are casual and conversational, so these shouldn't take a great deal of planning or time but they are a great opportunity for you to help your audience. It also provides content for you to share at a later date. Don't think that it has to be completely polished, it's fine to test and experiment during this period and it gives a personal touch to your brand.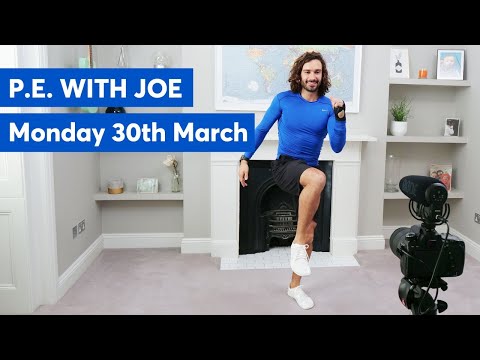 Understand your customers 
It goes without saying that the travel industry is one of the worst-hit during this crisis. However, Skyscanner is using its marketing to offer people hope and build trust in the brand. This came off the back of a survey that found 60% of their customers are optimistic they will be able to travel internationally later this year, with half being very optimistic. They are providing their customers with practical travel advice as well as giving them reassurance and hope. The #WeWill campaign is getting more engagement on social than most previous activity and it's recorded its highest email open rate. 
We would encourage marketers to solve not sell, treat customers as individuals and really lean in and listen.
– Joanna McClintock, Skyscanner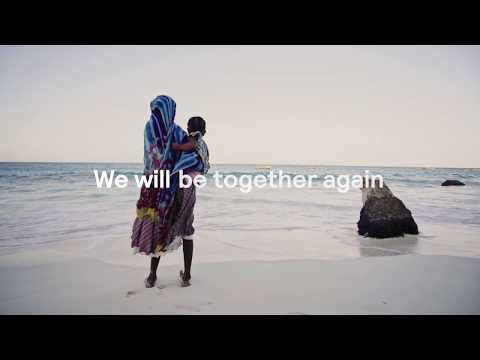 Content creation
Media consumption is high, web browsing has increased by 70%. People want content. Now is a great time to produce lower-funnel content to help people escape and to be inspired ready for life after! Think about what information people need now to help inform decisions later on when they are ready to purchase. Provide useful and insightful content that will help build brand trust. Whether its blog articles, social posts, live streams, webinars, you name it the sky is the limit. Whatever it is, ensure it will benefit your customers.
Repurposing content
If you're not in a position to create new content, why not repurpose content you already have. Ibiza Rocks are currently going through their back catalogue of performances that they are sharing across their social platforms, to 'share good times from the past for everyone to get excited about the good times to come'. Their messaging has changed from marketing holiday experiences to promoting online experiences to entertain. This is allowing them to continue to be consistent and continuing to build brand awareness. 
'Here's an Ibiza classic for you… ❤️'
Carl Cox laying it down at BBC Radio 1 Ibiza '15 pic.twitter.com/yj5aMSDsAW

— Ibiza Rocks (@ibizarocks) April 1, 2020
Project work to prepare for the boom
Now is a great time to get round to those projects that have been put on the back-burner. Is your website performing the best it can from a UX perspective? Are there audits you can be performing to implement key changes? Have your paid campaigns been longing for a rebuild? Use this time to make improvements to prepare for the boom once this is all over with.  
Check out our 5 Digital things businesses can be focusing on during Coronavirus blog for some great insights from our team of specialists around SEO, paid campaigns, CRO, brand & website redesigns and speed optimisation.
Remember, everyone is learning
As previously mentioned, this is new to everyone. Don't be afraid to try different ways of engaging with your audience and don't worry if it's something you've never done before. If something doesn't quite go to plan on a live stream, that's fine, we are all humans! This is all a learning experience that we will get better at with time. But now is the right to react, adapt and learn. 
#Weareinthistogether